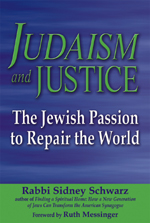 Roslyn Berrin & Family Sponsor
The Ray Berrin Memorial Lecture Series at Alper JCC

Ray Berrin is fondly remembered in the South Miami-Dade Community as a founder and longtime supporter of the Dave and Mary Alper JCC as well as the Berrin Family Library, which bears his name. Roslyn Berrin and her family are sponsoring a free monthly lecture series in memory of their beloved husband, father and grandfather. The Ray Berrin Memorial Lecture Series will be held at the Alper JCC, 11155 SW 112th Avenue, at
noon on the third Wednesday of each month
and will include a
free luncheon by reservation only
. Featured speakers are rabbis from local congregations who will discuss current books of Jewish interest. The series of seven lectures, running from
November through May
, is free and open to the community.
"Ray was always interested in the Jewish Lecture Series held at the Kendall Public Library and overseen by its librarian, Phyllis Levy," Roz Berrin said. "Now that Ms. Levy is the Director of The Berrin Family Library at the "J," we thought it an appropriate time to resume the lectures as a memorial to Ray."
The first event of the lecture series will take place on
November 19, 2008
with Cantor Mark Kula of Bet Shira Congregation speaking about the book
Judaism and Justice: The Jewish Passion to Repair the World
by Sidney Schwarz and Ruth Messinger. This selection explores the relationship between Judaism, social justice, and the identity of American Jews.
All RSVP's for lunch must be received by Thursday the week prior to the lecture. For reservations or information about this and future lectures, contact Phyllis Levy at 305.271.9000 ext. 243 or
plevy@alperjcc.org
. The Dave and Mary Alper Jewish Community Center on The Jay Morton-Levinthal Campus, located at 11155 SW 112th Avenue in Kendall, provides recreational, educational, cultural and social programs for the entire community. The JCC's extensive facilities include a complete fitness center, a preschool and after school programs, summer and specialty camps, sports leagues and classes, a cultural arts center and programmed activities for all ages. For complete information, log on to
www.alperjcc.org
or call 305.271.9000.