I subscribe to an e-newsletter called
Very Short List
, self-described as "a collection of distinct, free, daily e-mails that each recommend one must–see gem a day." Every now and then they turn up an item of Jewish interest. Below are two recent entries that caught my eye.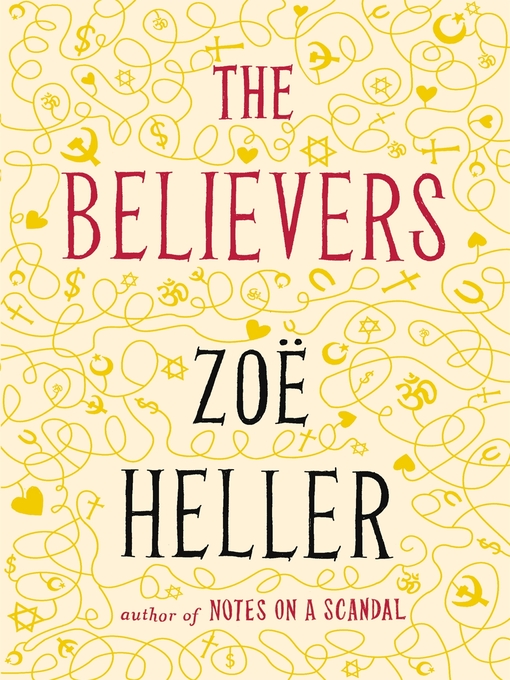 THE BELIEVERS
The Believers
by Zoe Heller follows her 2003 novel
Notes on a Scandal
. Here's how Very Short List describes the new book:
"The believers in question are the Litvinoffs — an unhappy Jewish family like the kind you'd meet in certain Woody Allen films. When the family's patriarch, a radical left-wing lawyer named Joel, suffers a stroke, the group's established dynamic comes unglued. Suddenly, the poison-tongued wife, the holier-than-thou daughter, the fat ignored daughter, and the adopted dope-fiend son have to confront the fraying veneers of their own, imagined righteousness."
HIDDEN MELODIES REVEALED
The Sway Machinery
includes members from other bands, including Jeremiah Lockwood from
Balkan Beat Box
. Sway Machinery has just released its first album,
Hidden Melodies Revealed
. Very Short List says:
"

Hidden Melodies Revealed

features Lockwood singing the Hebrew verses he learned from his grandfather, a famous cantor named Jacob Konigsberg. (Lockwood's pedigree also includes a stint in the New York City subway system supporting bluesman Carolina Slim.) But if Lockwood's inspirations are rooted in the past, the album itself is emphatically forward-looking, fusing elements of Afropop, blues, jazz, and post-rock, and capturing the sweep and intensity of the Sway Machinery's high-energy stage shows."